Hidden History of Tulsa (Paperback)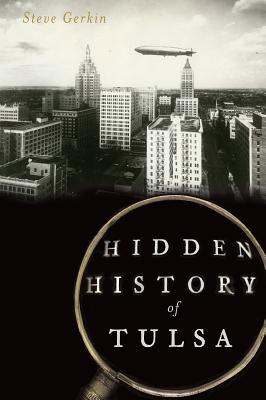 Product may not be available.
Special Order - This book may not be available for purchase.
Description
---
The story of Tulsa's transformation from a nineteenth-century cow town into the "Oil Capital of the World" has been above ground for years, but a great reservoir of Tulsey Town's heritage has remained beneath the surface. These neglected tales include the dirigible flyover of 1929, the Hominy Indians' victory over the New York Giants and the legendary final performance of Spade Cooley, convicted killer and the self-proclaimed "King of Western Swing." From the horrors of the city's early race riot and the proud legacy of Greenwood (aka Little Africa or Black Wall Street) to Tulsa's iconic landmarks and unforgettable personalities, Steve Gerkin provides an evocative and enjoyable voyage through T-Town's hidden history.