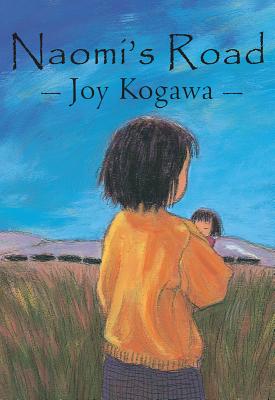 $13.93

Special Order - This book may not be available for purchase.
Description
---
A brand new edition of a children's classic.
First published to critical acclaim in 1986, Naomi's Road is the story of a girl whose Japanese-Canadian family is uprooted during the Second World War. Separated from their parents, Naomi and her brother Stephen are sent to an internment camp in the interior of British Columbia. For the young girl growing up, war only means that she can no longer return to her home in Vancouver, or see her parents. Told from a child's point of view and without a trace of anger or malice, Naomi's Road has been praised as a powerful indictment of the injustice of war and the government's treatment of Japanese-Canadian citizens, both during and well after World War II.
This new edition is based on an expanded version of the story published in Japan. In it, Kogawa brings in more of the extended family and answers the question so often asked by fans of the original book: What happened to Naomi's mother? With a historical note and a new ending, cover, and interior drawings by popular children's illustrator Ruth Ohi, this book will be an absolute must for owners of the original as well as a whole new generation of young readers.
Praise from Publishers Weekly: "Kogawa, who wrote the adult book Obasan, begins this with a letter to children, explaining the background for Naomi's story -- that Canada was at war with Japan and so all Japanese-Canadians were placed in internment camps Naomi's point of view is singularly childlike -- for her, war means missing her parents and not understanding why another girl, Mitzi, dislikes her... This is not a novel that bears malice for the injustices of the war, but relates instead a tale of unquenchable human spirit, undaunted by prejudice and unable to let go of hope."
About the Author
---
Joy Kogawa was born in Vancouver in 1935. She is a recipient of numerous honorary doctorates as well as national and international awards for her writing. Her books include four volumes of poetry and three novels: Obasan, Itsuka and The Rain Ascends. Joy Kogawa was named a Member of the Order of Canada in 1986. Recently the City of Vancouver declared November 6th "Joy Kogawa" day. She lives in British Columbia. Ruth Ohi is a prolific illustrator of over 40 picture books and novels including And You Be The Cat, The Prince of Tarn and The Bye-Bye Pie. Ohi has written several of her own, including Pants Off First. She lives with her family in Toronto, Ontario.