Tai Chi Sword: The 32 Simplified Forms (Paperback)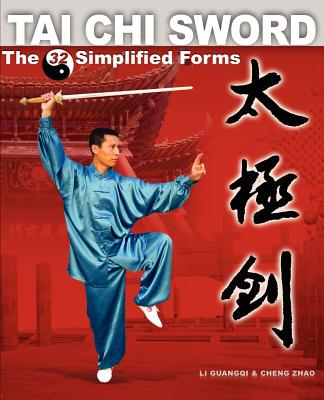 Product may not be available.
Description
---
Tai Chi Sword is a weaponry form of Tai Chi practice, in which the sword is viewed as an extension of body. With the balance of body and sword, you will achieve a greater level of Tai Chi spirit, integrating your body movements with the sword and moving your energy through the weapon in a smooth and graceful way. Tai Chi sword preserves the same principles of Tai Chi Chuan. Via its fundamental weapon movements (lashing, carrying, raising, blocking, striking, piercing, pointing, felling, stirring, pressing, chopping, intercepting, and clearing), Tai Chi Sword forms a supreme form of martial art for average people to improve mental and physical awareness and fitness. The 32 Simplified Forms explained in this book is the first lesson for Tai Chi Sword and can be practiced by anyone over 13 years old. Ancient in its origin and deep in spiritual roots, Tai Chi Sword is "moving meditation" for many who practice it and will continue to bring harmony and health to mankind.