Advances in Acoustic Microscopy: Volume 2 (Hardcover)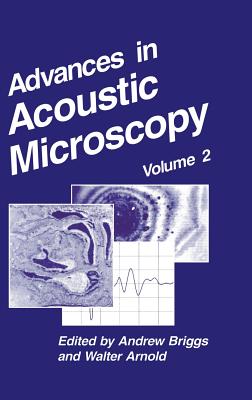 $391.99
Available to Ship from Warehouse - Ships in 3 - 6 days.
Other Books in Series
This is book number 2 in the Advances in Acoustic Microscopy series.
Description
---
This is the second volume of Advances in Acoustic Microscopy. It continues the aim of presenting applications and developments of techniques that are related to high-resolution acoustic imaging. We are very grateful to the authors who have devoted considerable time to preparing these chapters, each of which describes a field of growing importance. Laboratories that have high-performance acoustic microscopes are frequently asked to examine samples for which the highest available resolution is not necessary, and the ability to penetrate opaque layers is more significant. Such applications can be thought of as bridging the gap be tween acoustic microscopy at low gigahertz frequencies, and on the one hand nondestructive testing of materials at low megahertz frequencies and on the other hand medical ultrasonic imaging at low megahertz frequencies. Commercial acoustic microscopes are becoming increasingly available and popular for such applications. We are therefore delighted to be able to begin the volume with chapters from each of those two fields. The first chapter, by Gabriele Pfannschmidt, describes uses of acoustic microscopy in the semiconductor industry. It provides a splendid balance to the opening chapter of Volume 1, which came from a national research center, being written from within a major European electronics industry itself. Dr Pfann schmidt describes the use of two quite different types of acoustic microscopes, and points out the advantages of each for specific purposes.